For booking information, contact Blaine at (615) 513-6443.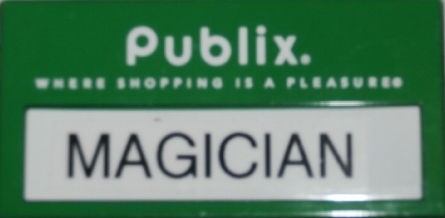 In-store marketing



Whether its a ​​grand opening, or a special promotion, you want to draw a crowd. You also want to be assured the professional you use is family-friendly and going to cast your brand in a positive light. In planning the marketing for that big, don't forget to include an element of fun.
Fundraisers



It's that old adage, "it takes money to make money". Unfortunately, all fundraisers cost. ​However, the event is an investment toward your ultimate goal. The patrons will show up to your fundraiser for one purpose:

To support your cause.

However, the environment in which they enter may dictate

HOW MUCH

they show their support. Otherwise, they would have simply mailed a check. Dry chicken and a karaoke machine does not state a level of seriousness about you organization. Be sure to have entertainment that will put people in a festive and giving attitude!
​​
Receptions and Private Parties



Whether your guest list is 12 names, or 500, you want to be certain they are at ease​​, and glad they came. Providing a "strolling magician" to perform close up, is always a nice surprise.
​
The hour or so, of photographs after a wedding ceremony is always ​a lull in the celebration. Eliminate the stress of wondering "how the guests are doing" while you are taking those lifelong keepsakes. Your guests are in good hands... and having fun!
Tradeshow / Booth Marketing



You pay a pretty penny for those booths at fairs and tradeshows! However, that is no guarantee the thousands of people walking by will

STOP

at your booth. More importantly, you want them to stop long enough to fully understand how it is you can help them! Protect your investment by offering something that will not only catch conventioneers attention, but make them want to stay. Get tailor-made marketing with a flair that specifically promotes YOUR product or service.

The best thing about a booth is; it's personal marketing. Like a good host, you invite a new guest into your space. Show them hospitality, and they will want to be your friend. But, if they never meet you, both parties miss out on a great relationship. Don't let them slip through the cracks, make sure they notice you, by having the Magic Mentalist there. ​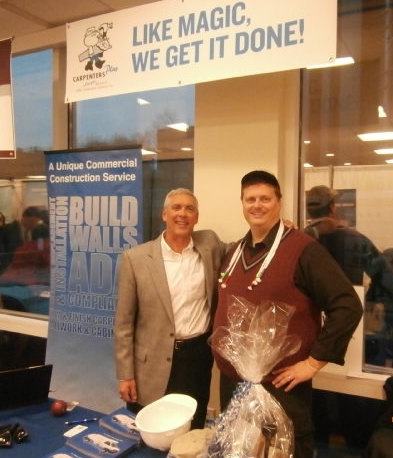 ​


Whether you need some extra attention given to your guests at a reception or a product at your launch party, the Magic Mentalist will get you the attention you deserve...
M.C. / Host



Whether it is to introduce the next act, bring the CEO on stage, or gently coax people rappelling from the 17th story of the Omni Hotel in Nashville, a

good Master of Ceremonies

​​"keeps the party rolling". Engaging and always fun, the Magic Mentalist will keep the show on the right track! Have a bit of "down time" while all those photos are being taken or people make there way back into the conference room? An emcee get the room ready for the next phase of your event.



Photo to right: Blaine with Channel 2's Neill Orne and Dawn Davenport during the Shatterproof Challenge event.
Public Speaking



​​Blaine Little has almost a decade of experience in training and coaching, and has written several State approved classes for the real estate industry. Whether you need a sales "refresher" course or a customized delivery specific to your organization, Blaine is always comfortable in front of a crowd. Let him illustrate key concepts in fresh new ways that will keep the attention of your organization or sales force.